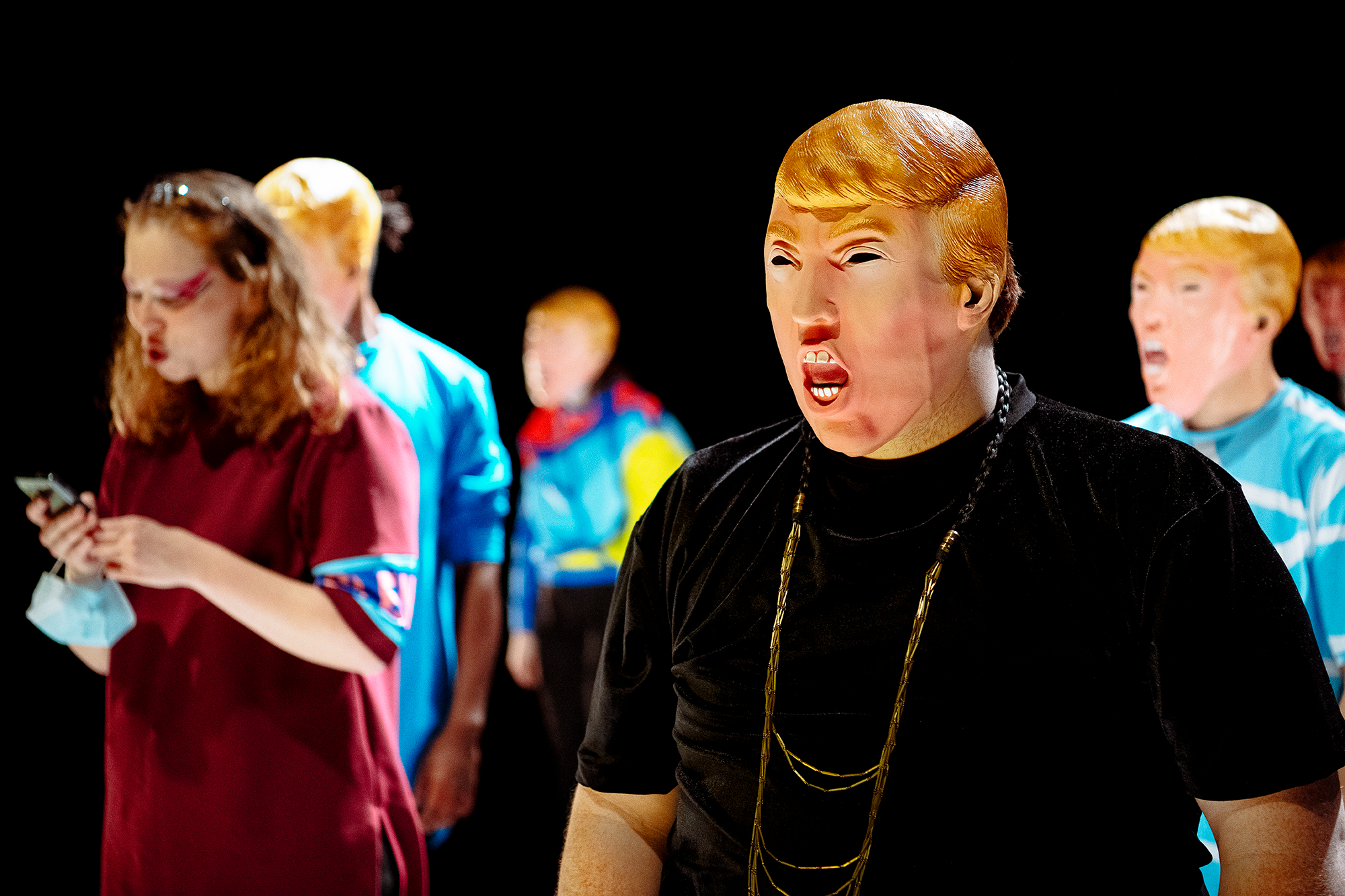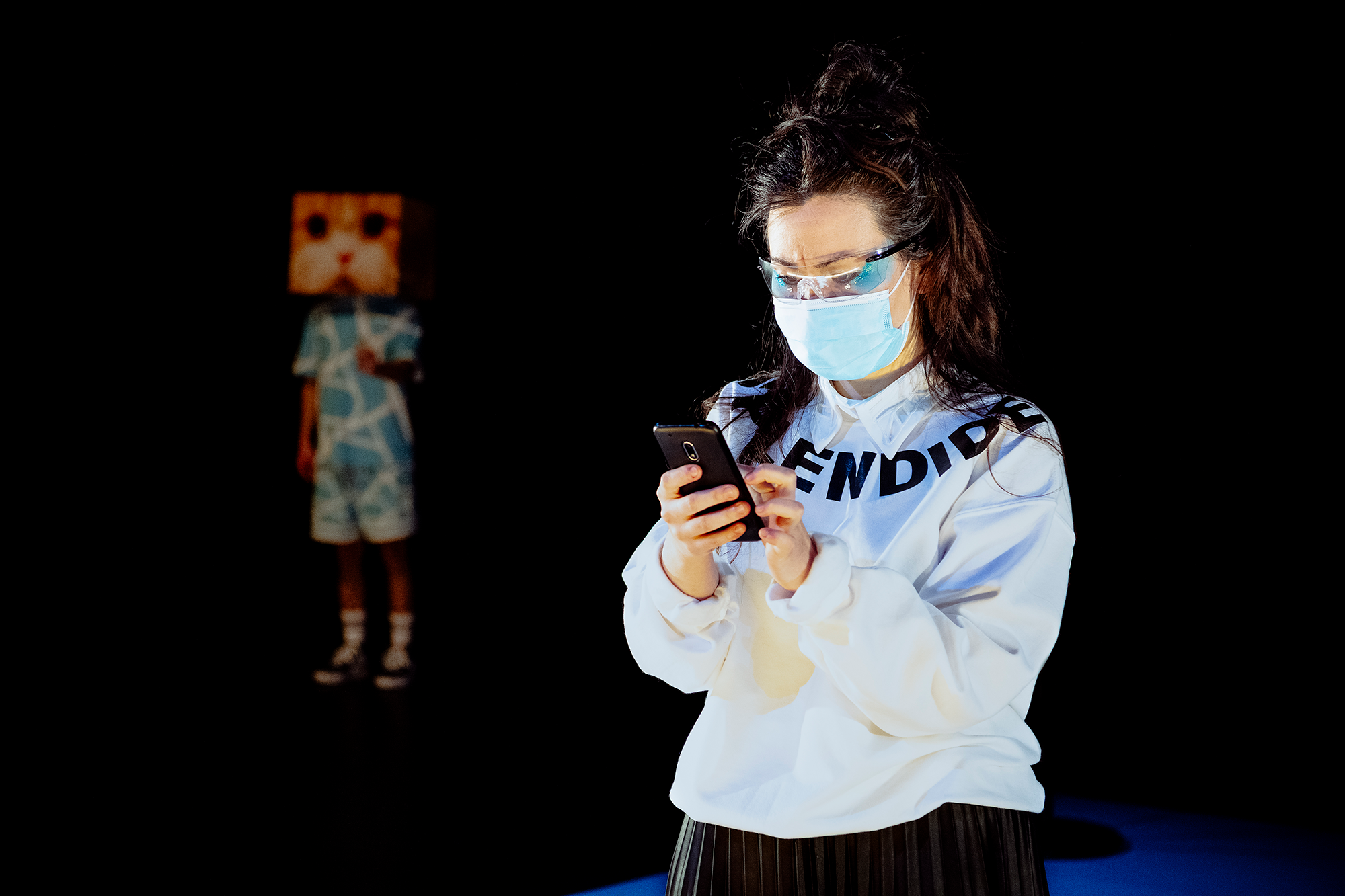 "But my splendid youth! Is there anything more beautiful in this world? What human material! With them, I will be able to build a new world." – Adolf Hitler
Drawing from content shared on social media, Splendide Jeunesse is a visual object that defies classification and questions the limits of acquiescence. This collection of funny yet disturbing tableaux is presented in a deliberately random way to mimic the online browsing experience, giving viewers the freedom to make their own connections.
This form of delivery allows the project to shed light on the glimmers of humanity hidden in the digital universe while also speaking to the difficulty of living in an open-access world, where everything is available, from the deafening violence to the beauty that keeps hope alive.
Co-creation

Nini Bélanger

Pascal Brullemans

Performed by

Chloé Barshee

Marie-Ève Groulx

Tommy Joubert

Janie Lapierre

Maxime Mompérousse

Rodley Pitt

Jules Ronfard

Zoé Tremblay-Bianco

Set and prop designer

Patrice Charbonneau-Brunelle