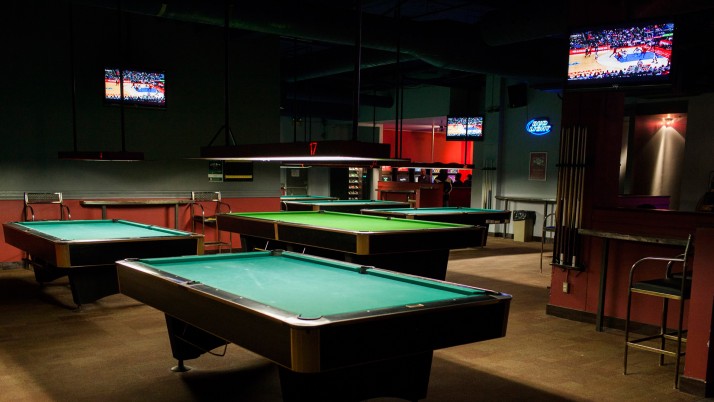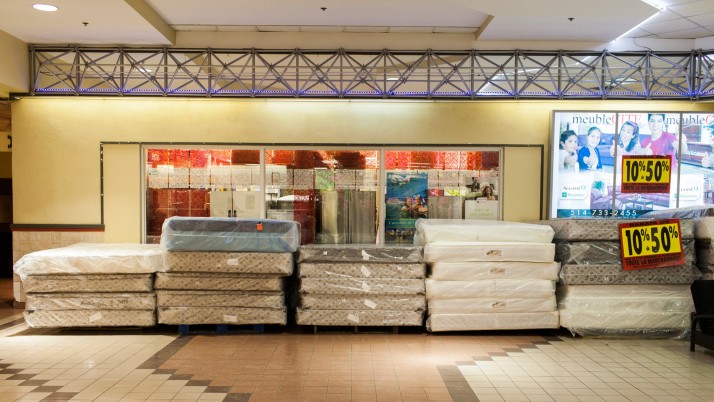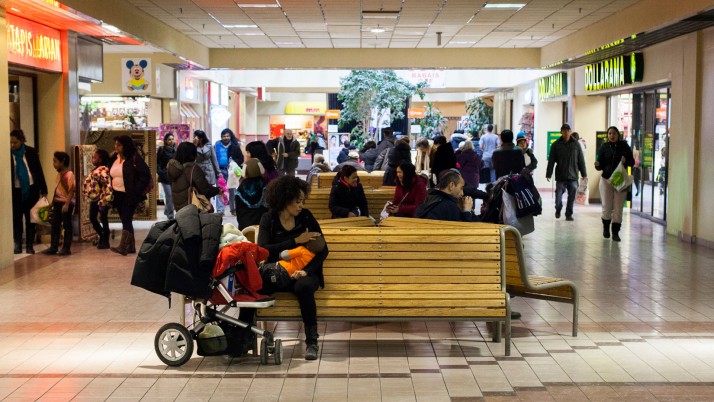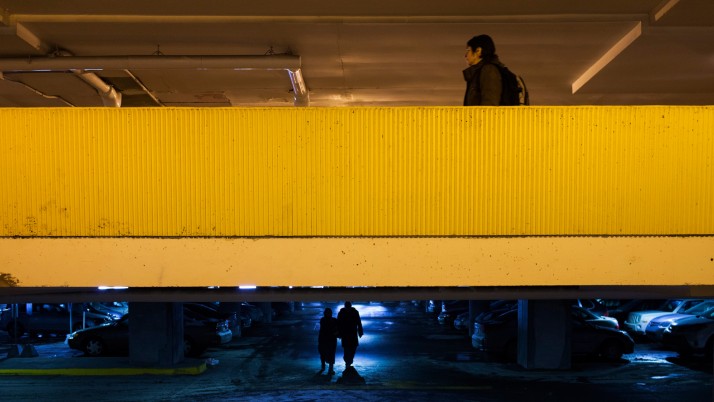 This performance was inspired by a real place: Plaza Côte-des-Neiges, a shopping centre which has become a gathering place for communities residing in Montreal's most multicultural borough. Emblematic of immigrant life, this spot raises questions about the social integration of new arrivals. What drives communities to gather in a shopping centre rather than in a cultural space? What does this reveal about the host society? PLAZA brings together actors and non-actors in a real place. The performance challenges audience members to be more than mere spectators, placing them in a situation where they have to distinguish true from false as they themselves are observed by the Plaza's regular customers.
Turning the viewer/spectator/consumer into a viewer/spectator/citizen while bringing together artists, local residents and the FTA public, in PLAZA, Nini Bélanger confronts Montreal's "us" while pushing the limits of her hyperreal approach.
PLAZA was created in 2015, as part of the Festival TransAmériques (FTA).
performed by

Fariba Bonakdar, Pablo Diconca, Fayolle Jean Jr, Tatiana Zinga Botao and more than sixty citizens

Set, costume and prop designer

Production manager

Cynthia Bouchard-Gosselin

Photographer and video designer