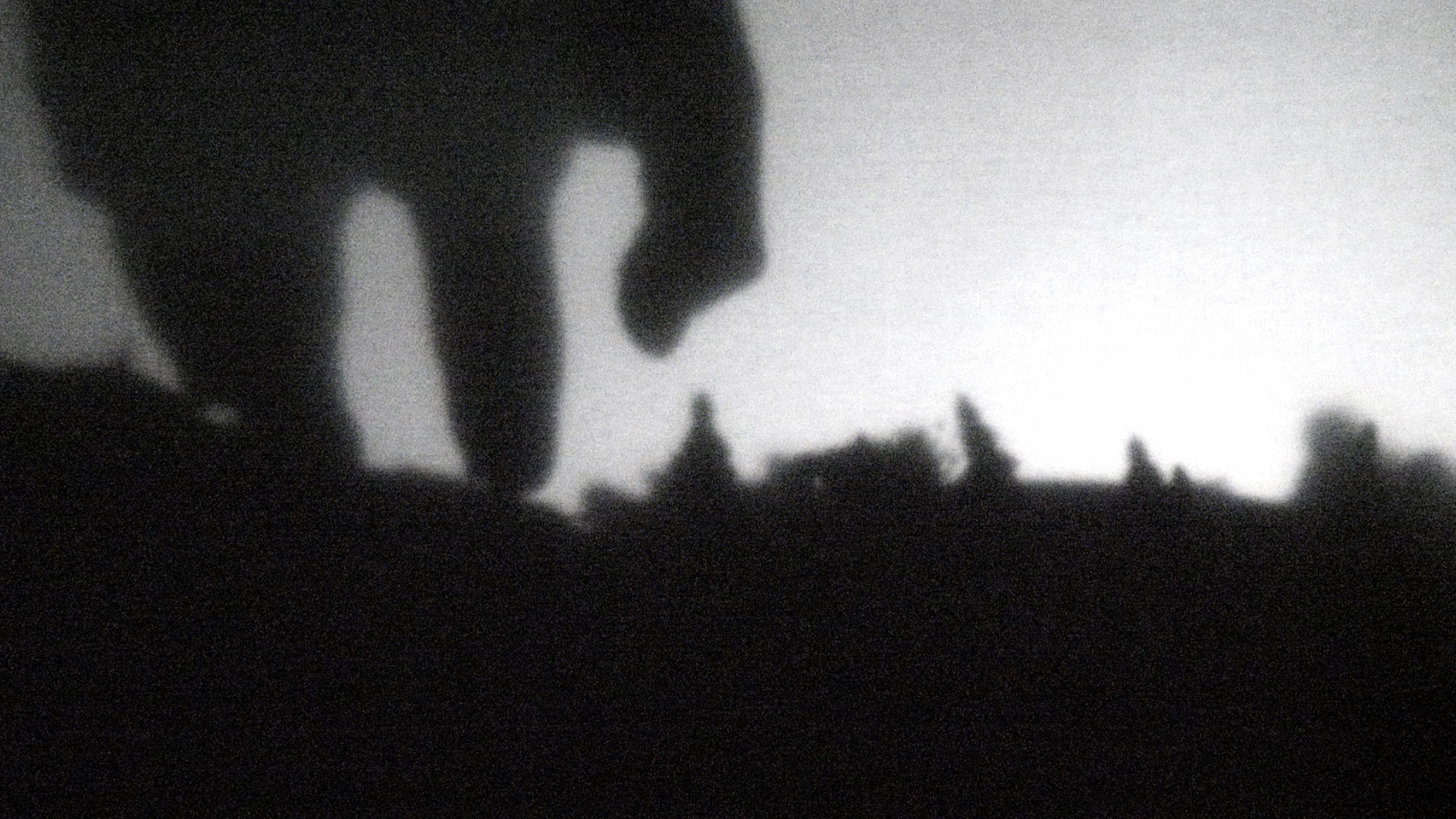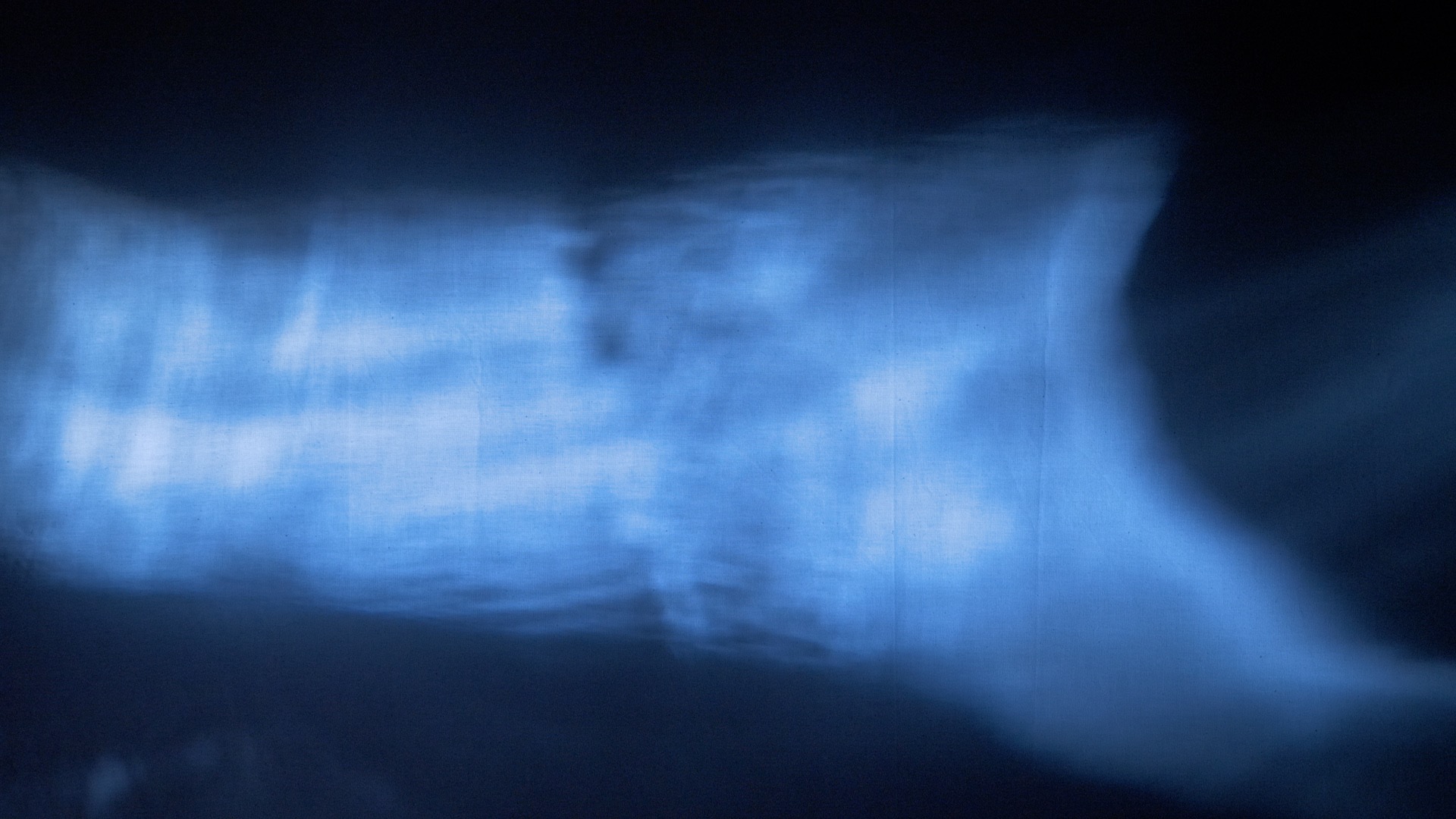 After four years on the stage delighting the hearts of young and old alike, the show Little Witch continues its journey in a new guise. A true voyage for the eye and ear, the Listening Room presents this contemporary fairy tale in an augmented version that offers an immersive listening experience.
Upon arrival, audience members receive a set of wireless headphones with three language options: English, French or Spanish. Then they are guided to a circular room formed by four walls of projections. Comfortably seated on floor cushions, audience members are plunged into the story of Little Witch, presented as a captivating soundscape illustrated by images projected on the four wall screens.
Evocative and visual, the Listening Room's poetic world ignites the imagination. Combining synthetic imaging with shadow play, this collective listening experience conjures fantastical worlds sure to entrance each and every audience member, young and old alike.
Discover Little Witch Podcast here!
text and artistic direction

Pascal Brullemans

Pascal Brullemans launched his career in 1994 with Les derniers jours du Gouverneur, directed by Wajdi Mouawad. He then collaborated with director Eric Jean on a cycle of new works devised through a performance-based process, including Hippocampe, which won the 2001 AQCT Award in 2001. Next, the playwright veered into writing for young audiences with such works as Isberg, then Vipérine and Moi et l'autre, both of which won the Louise-LaHaye Award. Pascal went on to collaborate with director Nini Bélanger on Beauté, chaleur et mort, which won Carte Première's prize for best production in 2011. Then, in 2016, he won the Michel-Tremblay Award for Ce que nous avons fait. Most recently, Pascal has been working on documentary, animation, acrobatic-theatre and playwriting projects. His latest play, Éden, was onstage at the CTD'A in 2019. 

voice (English and Spanish)

Emmanuelle Lussier-Martinez

music

lefutur

lefutur composes, arranges, plays and produces. The duo splits its time between musical compositions for performing artists in Quebec, Canada and France, and its own work for the stage and the big and small screen. In addition to writing songs for Benny Adam, L'Isle, Peter Henry-Phillips/Pilou and Zoe Sanders, le future also did the soundtrack for Ky Nam LeDuc's first two feature films: Oscillations (2018) and Le meilleur pays du monde (2022). On the heels of its collaborations with Théâtre La Roulotte, Quat'Sous, La Licorne, Rideau Vert, Prospero and Aux Écuries, lefutur is teaming up this year with Jean Duceppe, Espace Libre, and Salle Fred Barry at Théâtre Denise-Pelletier.

video designer

Julien Blais

Julien Blais is a relentlessly multifaceted director, artist-researcher and videographer. In the past two decades, he has directed over forty productions as well as over twenty theatre happenings in the streets, metros and parks of Montreal. His work is marked by his drive to give creativity free rein and to bring the stage, any stage, to life. The projects that have most recently set Julien alight are the ones that have him working with a team of creative collaborators, injecting a singular aesthetic in which the performers' bodies and digital images combine to render visceral texts and reveal atypical universes. 

set designer

Patrice Charbonneau-Brunelle

Patrice Charbonneau-Brunelle has designed sets and costumes for over a dozen shows for young audiences, including Des Pieds et des Mains (Le Carrousel), Petite Sorcière (Projet Mû) and Alice au pays des merveilles (Théâtre Tout à Trac). He also designed the sets for the mainstage productions 1984 (Théâtre Denise-Pelletier/Théâtre du Trident) and Corps Célestes (Centre du théâtre d'aujourd'hui/la Messe Basse), as well as for iShow, which he co-created and performed. Patrice is also co-founder of the theatre company Posthumains.

lighting designer

Léticia Hamaoui

Leticia Hamaoui is a graduate of Collège Lionel-Groulx's professional theatre programme in production/stage management and technical direction. Since launching her career in 2013, she has been involved in a number of artistic works, mainly as a lighting designer. In 2016, Leticia directed and lighting-designed her own show, Douce, which was selected by the ZH Festival. She has been lighting designer for the Festival du Jamais Lu since 2017, in addition to working with directors Fabien Cloutier (Bonne retraite, Jocelyne), Philippe Boutin (Being Philippe Gold; Chante, Edmond!; The Rise of the BlingBling), Patrice Dubois and Soleil Launière (Courir l'Amérique) and Sophie Cadieux (Gros Gars). 
Espace PRO
Download our tools