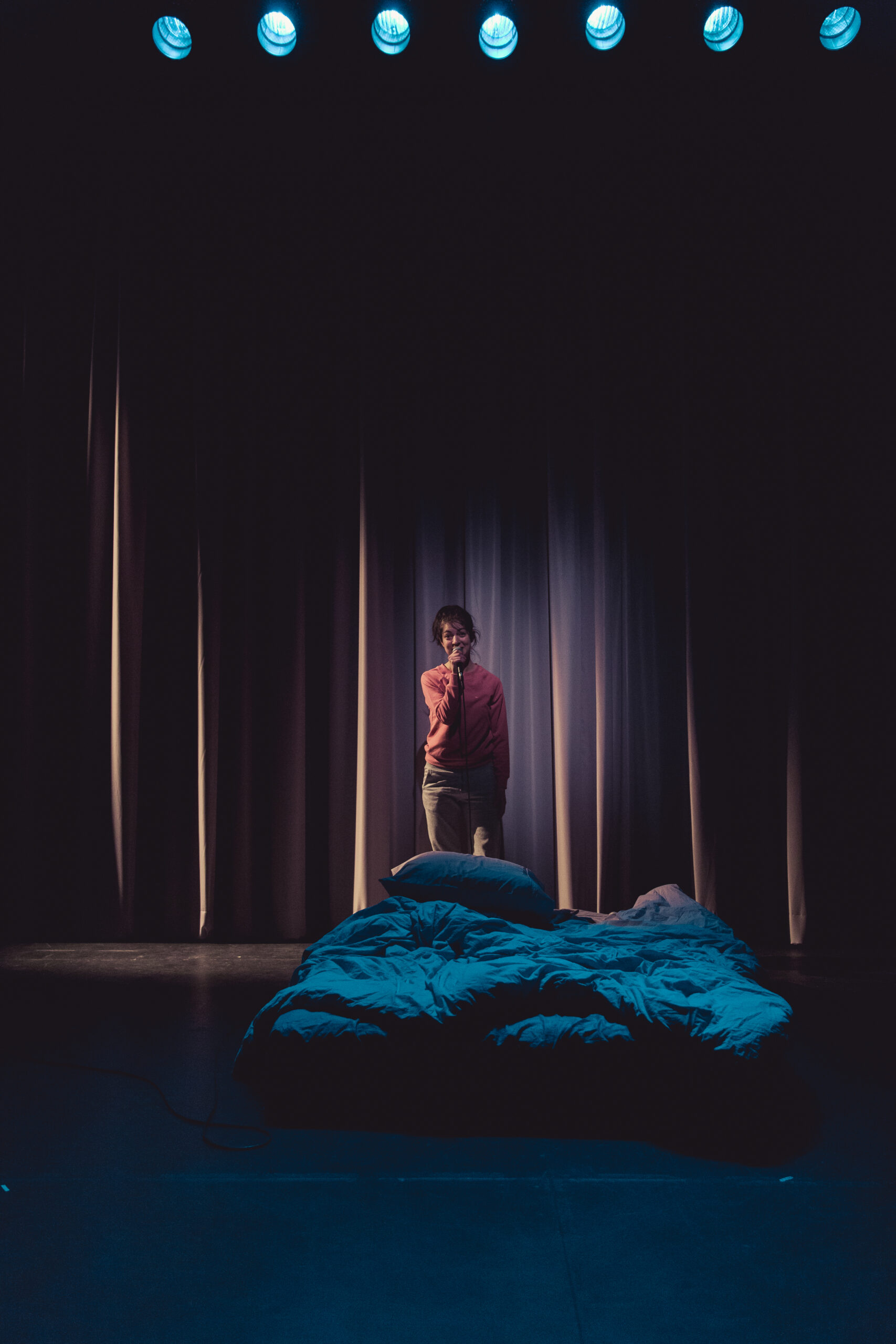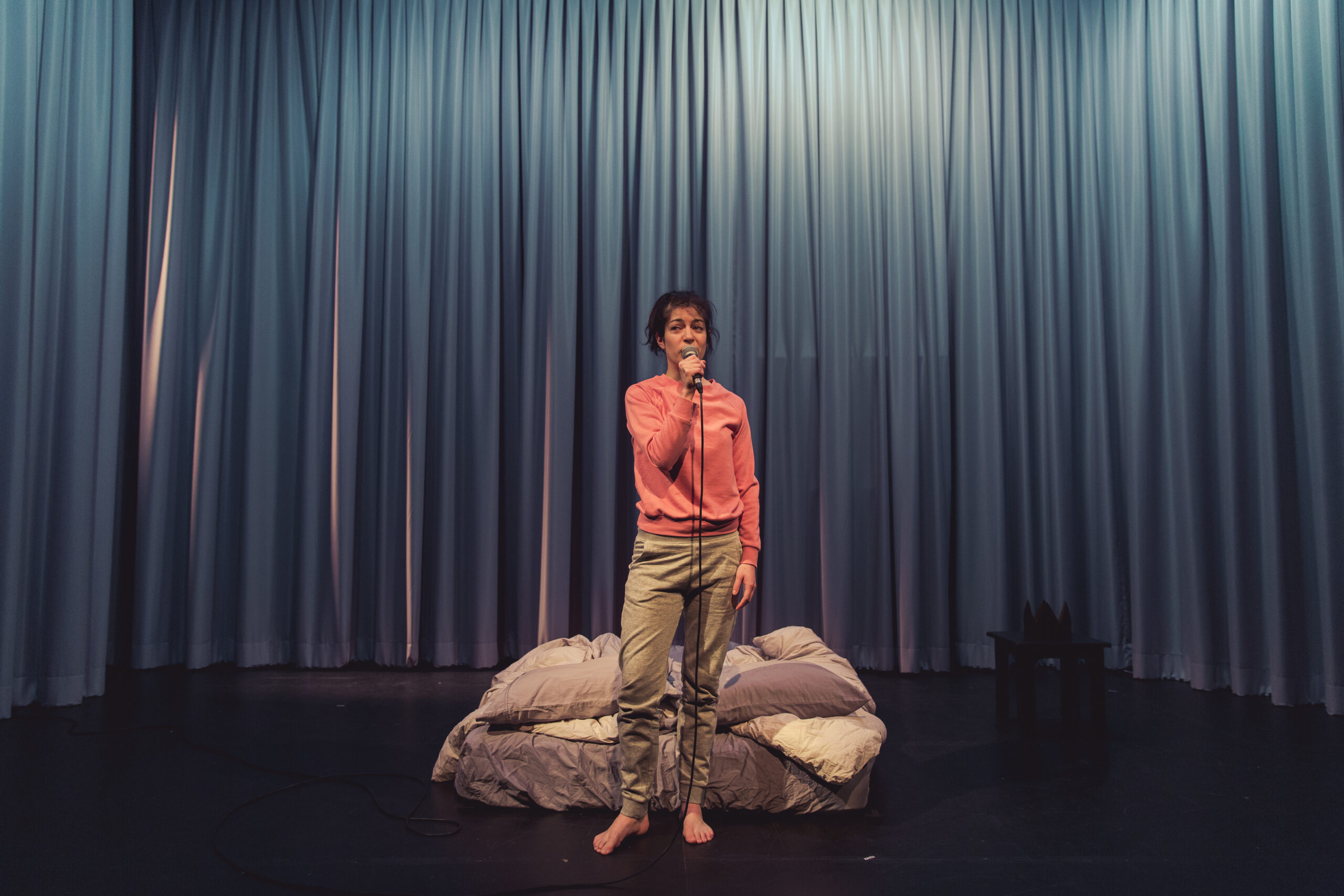 Anything can happen in this intriguing bedroom where children are invited to listen carefully as the fabulous characters of this bewitching tale come to life right in front of them, as a lone actress embodies the many characters. Her voice, magically transformed by sound effects, guides us to the depths the forest to witness the ultimate face-off between Little Witch and the Ogre.
Little Witch is a show that plays with fairy-tale conventions to tell a story about resilience and courage that will make you shake with laughter and tremble with fear.
This version of the play, presented to small audiences, is as an auditory fable performed by a virtuosic actress giving voice to all the characters.
Petite Sorcière was first produced by Projet MÛ at Théâtre Aux Écuries, Montréal, in November 20I7.
Little Witch, the English translation of Petite Sorcière, was developed with the support of the 2017 Banff Playwrights Lab, and commissioned by Geordie Theatre, with further development by Projet MÛ.
Little Witch is published by Playwrights Canada Press.
Performed by

Emmanuelle Lussier-Martinez

Set designer

Patrice Charbonneau-Brunelle

Photographers

Jérémie Battaglia

Olivier Gélinas Richard
Espace PRO
Download our tools